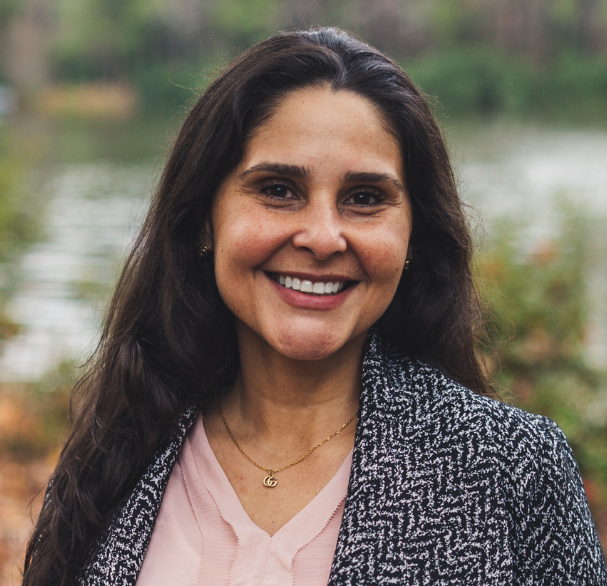 Thaís Naveda Luy, NBC-HWC​ 
Director of Marketing & Multicultural Affairs
Biography
Thaís Naveda Luy is a bilingual, Venezuelan Canadian Journalist specializing in Marketing and Public Relations, and a National Board Certified Health and Wellness Coach, living in North Carolina with her family of 4. She is passionate about holistic health and has graduated from the IIN Gut Health, Hormonal Health, and Emotional Eating Psychology certification programs, as well as from the ACE Fitness Behavioral Change Specialist Course and the Hardvard Lifestyle as Medicine class, she is also a HeartMath Certified Practitioner.
Coach Thaís is the author of "A Pink Ribbon in our Hearts" and the creator of "The Natural Living Formula" a holistic health system to support health and wellness in families with picky eaters, moms reconnecting with themselves to model healthy habits for their families, and patients recuperating from some side effects of cancer treatment.
Since 2014, Thaís has been dedicating herself to promoting conscious living, using natural, balanced nutrition, mindful actions, and purposeful movement as keys to leading a healthy lifestyle capitalizing on all the tools and skills she has been accruing in her studies and through her 1:1 and group experiences with clients.
In doable health™ Thaís combines her passion for coaching with the joy of serving the Latin American community both from the coaching and the marketing perspectives, functioning as the Director of Marketing and Multicultural Affairs.
One of her clients shared:
"Thaís has been really supportive of me, very kind, very informative, a great listener, and a great mirror of what I share with her, supportive, with informative guidance in order to keep me moving forward towards the goals that I have shared with her". -Rob, NC