Tips and Techniques for Calming Lower Back Pain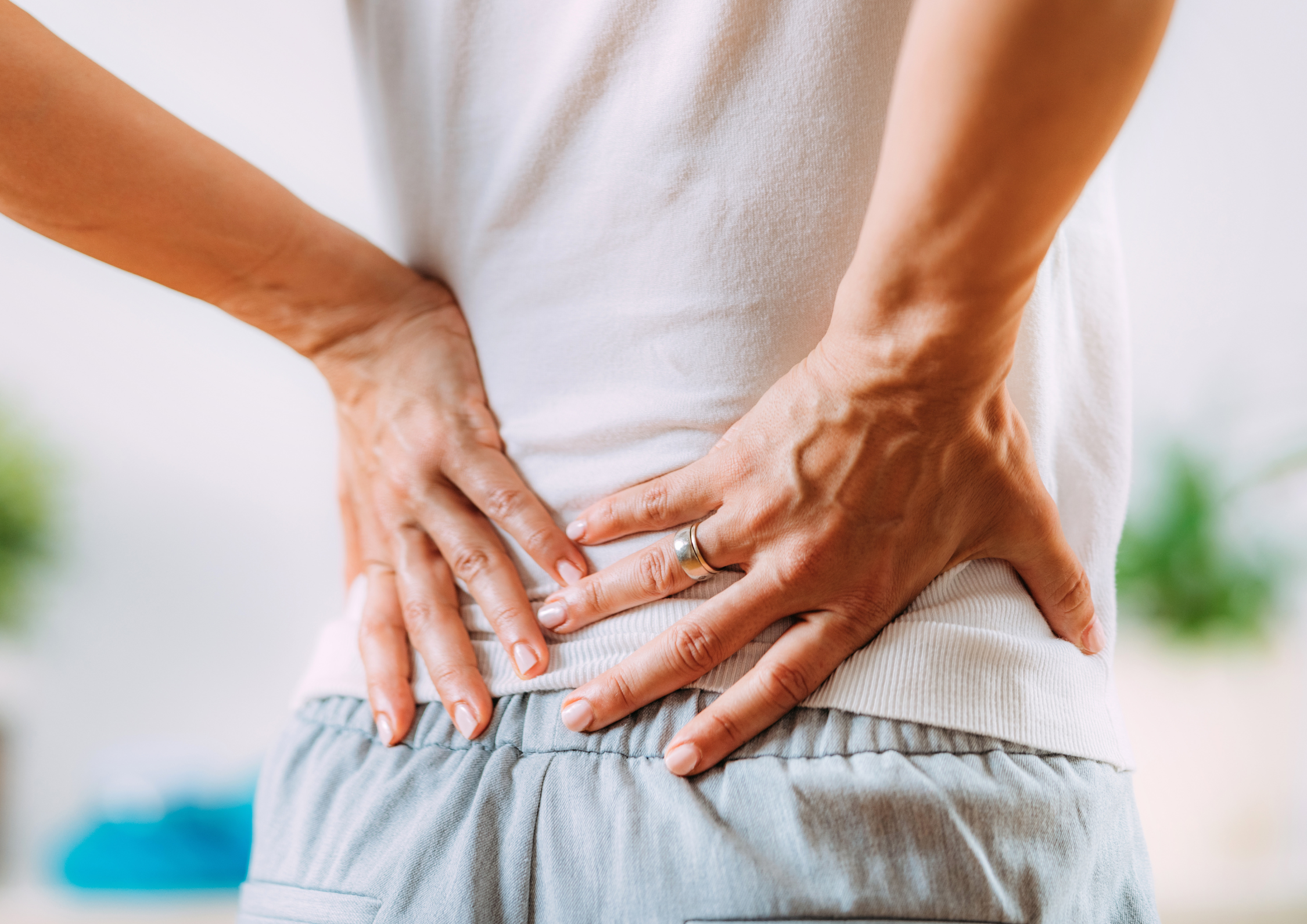 A few years ago, on my 45th birthday, I squatted down to get my tennis shoes for a morning walk, and suddenly, my lower back went into spasm. I was unable to walk without severe pain for about 2 days. Thankfully, I spent my birthday that year floating in the pool, which helped to ease my suffering. 
Low back pain has been an ongoing struggle for me in my 40s. Despite doing physical therapy, going to a chiropractor, getting massages, doing yoga and stretching,  engaging in core strengthening workouts, and being told everything looks "fine", I hadn't been able to find much relief. In the spring of this year, when my lower back went out as I was unloading the dishwasher (no, this is not a joke), I decided to dig deeper and try some alternative therapies. 
First, I saw my chiropractor again, and he suggested we try Summus medical laser therapy. First, he performed a technique to break up scar tissue, then he used the laser. Medical laser therapy can relieve pain, and swelling, and increase range of motion, among other things. There are thousands of published studies demonstrating the clinical effectiveness of laser therapy. I must say, I noticed great results right away! I had a total of 6 sessions and really loved the progress I saw with my lower back pain. 
Second, I began doing some spinal decompression exercises and strength training exercises. Decompression exercises alleviate pressure on the joints and nerves and increase the space between your vertebrae, and strength training focuses on all aspects of strengthening my back and supporting structures. This was an absolute game-changer! I felt immense relief in my discomfort which I had never been able to achieve before. These will continue to be part of my ongoing self-care and "move well" routine. 
Lastly, I decided to take a chance and give up gluten and wheat for a period of 30 days. I made a deal with myself that I could do this, and I really wanted to see how my symptoms would change, perhaps improve. Well, low and behold, this also really worked miracles! I can say that today, 3 months later, I am so pleased with how I am feeling. I have been able to take trips this summer and walk over 30k steps in a day, with no pain, I have been able to sleep through the night again without pain, and my morning joint stiffness is nearly gone as well! 
If you suffer low back issues, I hope these will help you as you seek to find your root cause of back pain and adopt your own approach to healing and "living well"!