Individual Wellness
Premium coaching for individuals
Welcome to dooable health club
Elevate your health with the support of a dedicated coach that will listen to your specific needs.
Strategize together to feel better in your body and mind…for life!
What will you do with deeper sleep, less stress and pain, fewer cravings, and a stronger body?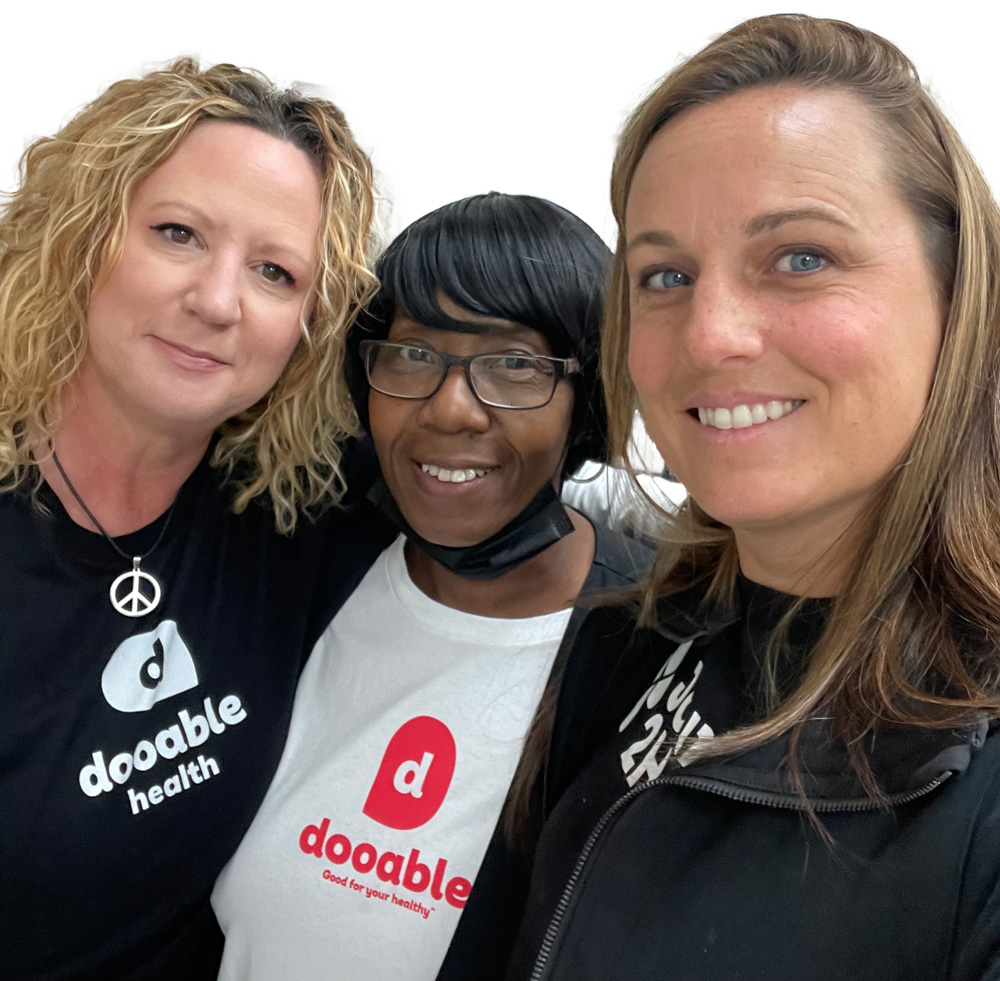 Client transformations include
Making Healthy Lifestyle Easier
Our premium health/life coaching program of the dooable health club combines a client lead approach and hands-on training for clients to be able to sustain healthy lifestyle behaviors beyond the program. A common outcome of the program is that the clients feel equipped to maintain the healthy changes they have developed with their dooable coach.
Changing Mindset
Our coaching includes support mindset and belief changes in order to promote healthy changes in our clients. From a combination of the sessions and the digital handouts, clients are able to change their mindset from limiting beliefs to a growth oriented one to experience break-through changes often experiencing fewer cravings, less stress and pain.
Increase Confidence
Clients build confidence through the dooable health club by having the support and expertise from their coach. They also have lifetime access to the science-based curriculum to make them even more confident that the behavioral change concepts are proven and can be adopted long-term to live well.
A Stronger Body
Clients join the dooable health club for a variety of reasons to go from feeling "stuck" to "unstuck." A common result of making health behavioral changes is reducing weight and experiencing more energy even if these are not the primary objectives of the clients at the beginning of the program. It's a beautiful transformation to witness.
Weekly Sessions (~1 hour)

Support in between sessions

Digital handout materials

Lifetime access to the dooable health app

Invite an accountability partner to the app
"This program is invaluable because I'm no longer holding myself back.
I'm now owning my choices. And that's called freedom."
-Fortune 50VP
Everything is super important until you are sick. Then you realize there was only one thing that was important. Your health."
-VP of a Start-up